Return to the Microelectromagnetic Devices Group Home Page
---
The shuttle bus between the JJPRC and the UT Main Campus runs regularly; during the fall and spring semesters it leaves every half hour from both the JJPRC and the Main Campus, as shown below.

Also please see the official UT-Austin shuttle bus home page,, and the link to the JJPRC shuttle.

Main Campus Shuttle Stop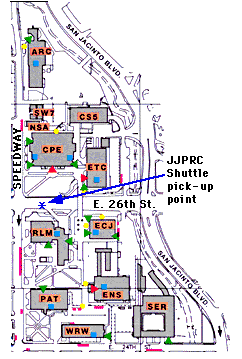 Use the map here for the current route and stop (red dots) information.
This is a convenient stop for Microelectronics and Engineeirng Research (MER) building which is in the background.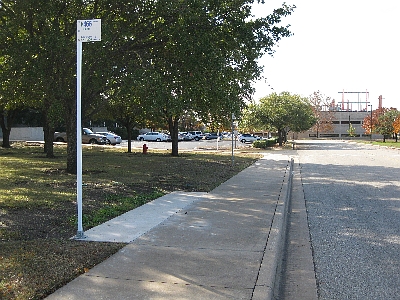 ---
---
Floor plan of the Microelectronics and Engineering Research (MER) Building.
---
MER Building location at JJPRC
---
UT Buildings Map Overview
---